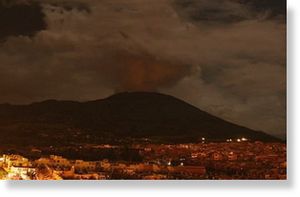 Galeras volcano in southern Colombia erupted on Friday for the second time in less than a week, sending ash raining down but no causing no victims or damage, the Colombian Institute of Geology and Mines said.
A forceful eruption began at 7:05 am (1205 GMT), residents reported from the city of Pasto, at the foot of the volcano.
The regional alert system was raised to its highest level, the institute said in a statement.
The eruption was "accompanied by shock waves," generating vibrating effects and audible rumbles, the institute said.