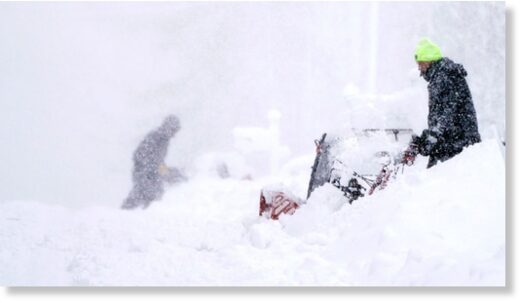 The season's first
nor'easter
has dropped
nearly 3 feet of snow over parts of the US Northeast
as of Tuesday evening, piling on trees and power lines and causing power outages for tens of thousands in the frigid weather with more snow possible into the night.
More than 240,000 customers across the region were without electricity as the sun went down Tuesday,
including in New York, Maine, Massachusetts and New Hampshire, according to utility tracker
PowerOutage.us.
Areas from upstate New York into southern New England have reported snowfall totals of at least 2 feet since Monday night, and parts of Vermont, New Hampshire and Maine could see another 6 to 12 inches through the night, according to the Weather Prediction Center.