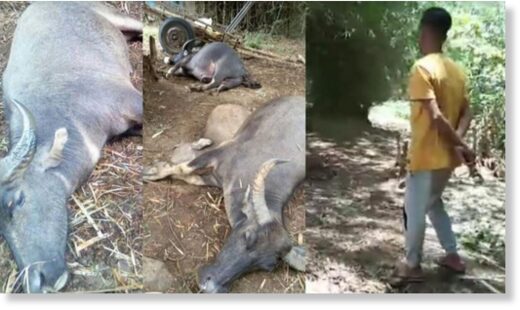 FOUR carabaos were struck to death by lightning in Purok Kalubihan, Barangay Bacong in Bago City over the weekend.
Eighteen-year-old Carlo Dellosa, whose family owns the carabaos, recalled that the rain poured around 12:30 p.m. on Saturday.
Dellosa said the rain did not last long. The weather got hotter afterward.
"We then heard a strong sound [thunder] following a spark. It seemed that the lightning really hit something," he said, adding that "it was too close to the ground."

About 20 meters away from their house, they noticed that the four carabaos fell on the ground.

Upon checking on them, the family confirmed that the carabaos were the ones hit by lightning.