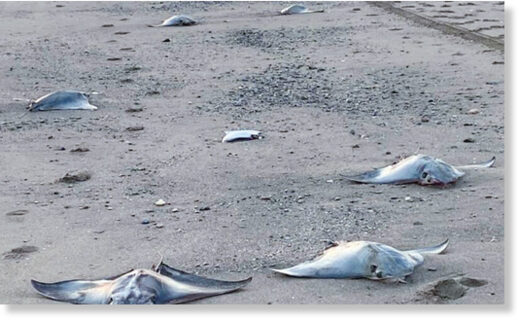 Numerous stingrays and mackerels were found dead by morning walkers on Monday.
Out for an early morning walk, Maryam Khalfan was in for a shock as she and her family kept coming across stingrays and another fish one after the other.
"Interesting was the fact that they were far away from the water, so maybe it happened during the high tide," said Maryam and added, "The more I walked, the more fish I saw."
The majority of the fish were spotted opposite Masjid Fatma on Al Hail beach.