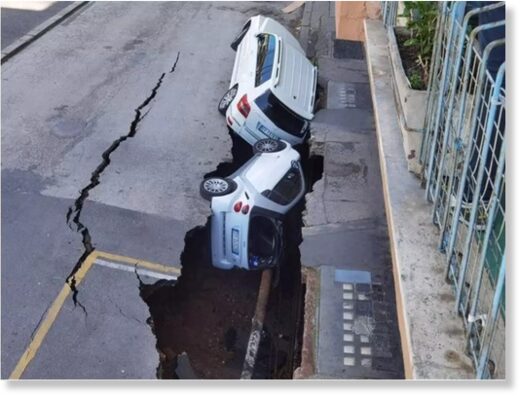 Nobody injured in incident in Rome's Torpignattara suburb.
Two cars ended up inside a large chasm after part of a street collapsed in the Torpignattara suburb of Rome.
There was nobody injured in the incident which took place at around 10.30 on 25 May, reports Italian newspaper
La Repubblica.
The street affected is Via Zenodossio, between Via Dulceri and Via Casilina, involving an area of road and pavement measuring about 20 metres long and four metres wide.