A Wildlife Conservation Society report reveals surprisingly large populations of two globally threatened primates in a protected area in Cambodia.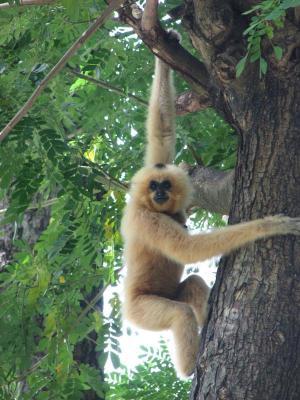 ©Matt Hunt
Yellow-cheeked crested gibbon.
The report counted 42,000 black-shanked douc langurs along with 2,500 yellow-cheeked crested gibbons in Cambodia's Seima Biodiversity Conservation Area, an estimate that represents the largest known populations for both species in the world.
WCS scientists conducted the surveys with the Royal Government of Cambodia's Ministry of Agriculture, Forestry and Fisheries across an area of 300 square miles (789 square kilometers) within a wider landscape of 1,150 square miles (3,000 square kilometers), which is about the size of Yosemite National Park. The scientists believe total populations within the wider landscape may be considerably greater.