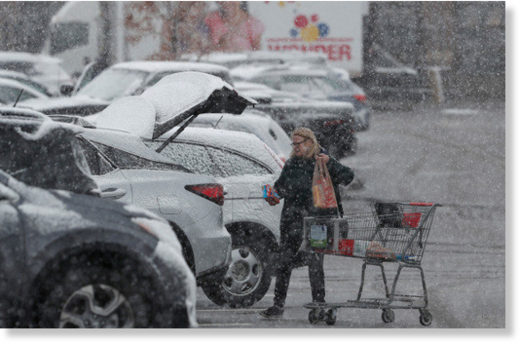 Spring officially began on Thursday, in the earliest start to the season in 124 years for the United States, but for Americans living in parts of the Central states,
it felt more like the first day of winter as a blizzard swept across the region.

Wind-whipped snow caused major disruptions from the Colorado Rockies through Nebraska with as much as 23 inches of snow accumulating near Nederland, Colorado.
The worst of the snow hit Denver between 12 p.m. and 7 p.m. MDT when heavy, blowing snow caused travel to shut down across the city. By the time the storm ended, many areas across Denver had picked up between 5 and 10 inches of snow.