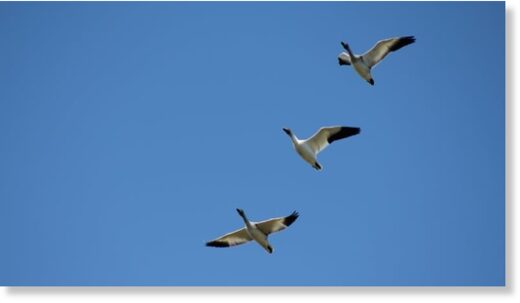 Officials with the Canadian Wildlife Service are looking into the cause of a mass die-off of snow geese near Cambridge Bay, Nunavut.
Waterfowl biologist Eric Reed said "a few hundred" dead snow geese were found at Starvation Cove, 30 kilometres west of Cambridge Bay in late August. The cause of the deaths is unknown.
"We're still trying to get people out there and and hopefully get some samples, get some more information as to what happened," he said.
There have been several other die-offs of snow geese in recent years, including another one near Cambridge Bay in 2017 and one near Gjoa Haven, Reed said.