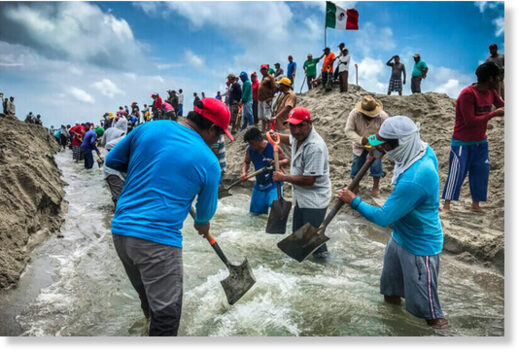 San Mateo del Mar has been inundated for days and left without aid
Heavy rain in the Isthmus of Tehuantepec region of Oaxaca caused flooding in several communities this week.
One of the worst affected areas is San Mateo del Mar, a small municipality on a thin strip of land between the Pacific Ocean and Laguna Superior.
Neighborhoods near the lagoon, such as Santa Cruz, Barrio Nuevo and San Pablo, have suffered the worst flooding, a local fisherman told the newspaper
Reforma.