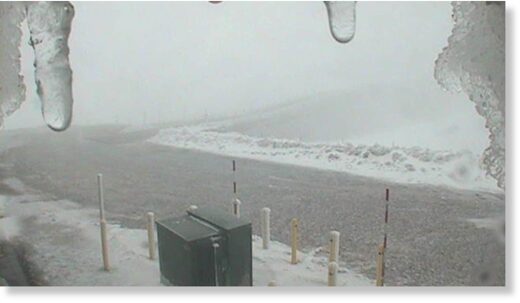 The mainland isn't the only one experiencing a major winter storm. Just a week after Mauna Loa stopped erupting, Winter Storm Warnings were issued for Hawaii's Big Island.
The National Weather Service issued the alert for heavy and blowing snow on Monday, with the Winter Storm Warning in effect until 6 a.m. HST on Tuesday.
Up to 8 inches of snow and winds gusting as high as 100 mph are possible on Big Island Summits above 10,500 feet.
Mauna Loa, the world's largest active volcano, sits at 13,680 feet above sea level, and Mauna Kea, a dormant volcano, is just over 13,800 feet. Both are expected to see near-blizzard conditions.