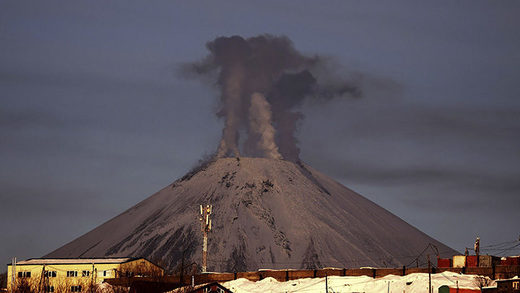 Avachinsky - also known as Avacha -

and its big sister volcano Koryaksky

tower over the Kamchatka capital of Petropavlovsk-Kamchatsky
, giving it one of the most spectacular city views anywhere in the world.
Recent days have seen signs of activity on stratovolcano Avachinsky - 2,741 metres (8,993 ft) - prompting warnings to locals and tourists to stay away.
Vulcanarium website warned: 'Today, December 9, early in the morning, the first outbreaks were recorded in the crater of the volcano.
'Avacha has high gas contamination, you cannot get to the top.'