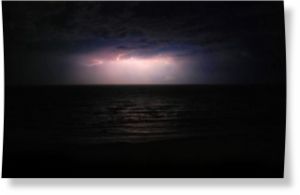 Power was cut to more than 15,000 homes and hailstones the size of golf balls fell during a severe thunderstorm over South-East Queensland last night.
The Bureau of Meteorology said wind gusts of 102 kilometres an hour were recorded at Amberley, west of Brisbane, at 4.50pm, while Brisbane Airport recorded up to 53 kilometres an hour, and the city 33 kilometres an hour.
Hailstones the size of golf balls were reported at North Ipswich and west of the city at Boonah and smaller hail stones also fell over Enoggera and Newmarket in Brisbane's north.