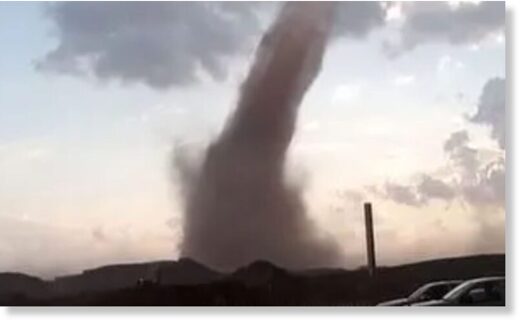 This is the startling sight of a massive "landspout" tornado towering over the Saudi Arabian desert.
The terrifying tornado began as a thin funnel, but as it grew stronger, it quickly transformed into an hourglass-shaped tornado.
A light drizzle was falling in the area in the city of Duba as the landspout was captured on ominous video sucking up dust and shooting it toward the sky.
It's the first time I've seen a tornado this big in Saudi Arabia, according to worker Angelito Luna.
"It was rotating so rapidly."