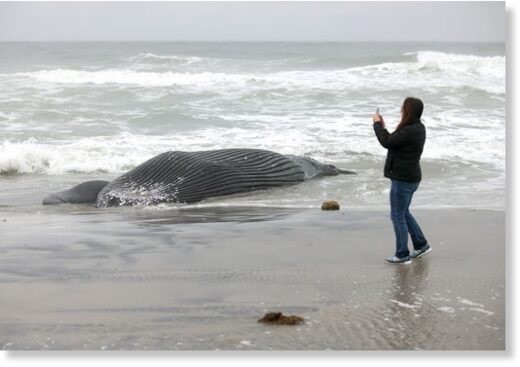 T
he seventh dead whale in just over a month has washed up on the New York-New Jersey coastline,
a local photographer and a climate group told NJ Advance Media on Friday.
The humpback whale, the resident said, washed up at a beach in
Brigantine
.
"This was at the far north end of Brigantine," said Connie Pyatt, who noted that the whale was dead.
The dead whale washed up just miles from where another whale was found in
Atlantic City on Saturday
— which itself washed up blocks away from where
another humpback whale was found in December.