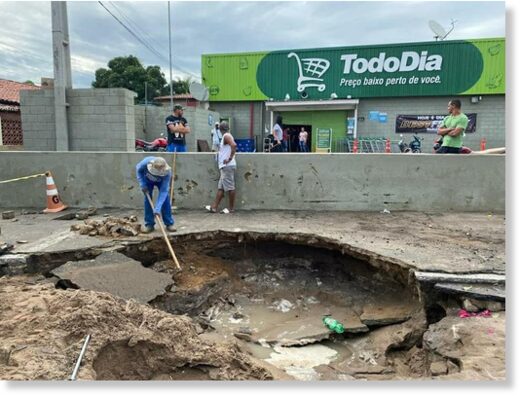 Parts of Bahia State in northeastern Brazil have seen heavy rain since mid-November 2021.
At least 5 people have died and hundreds of homes have been damaged by flooding and landslides across several municipalities.
Itaberaba municipality in Bahia has suffered some of the worst of the damage. Authorities declared a local state of emergency on 10 November.
In a 48 hour period Itaberaba recorded more than 300 mm of rain, which is the equivalent normally seen during the whole of a typical November.
Further flooding caused severe damage on 27 November 2021. Dozens of homes were damaged and 2 people died. Local authorities reported 44 homeless families and a further 103 people affected.
More recently, southern parts of the state have experienced heavy rain, in particular Itamaraju municipality where 3 people from the same family died and at least six houses collapsed after a landslide 08 December.
Access to the site was difficult hindering rescue operations. Civil Defence said 2,152 people in 538 homes were exposed to landslide risk in the area.
Flooding struck in the city of Jucuruçu on 07 December, after the Gado Bravo and Jucuruçu rivers broke their banks. Hundreds of homes were inundated and residents evacuated due to flood damage and threat of landslides.