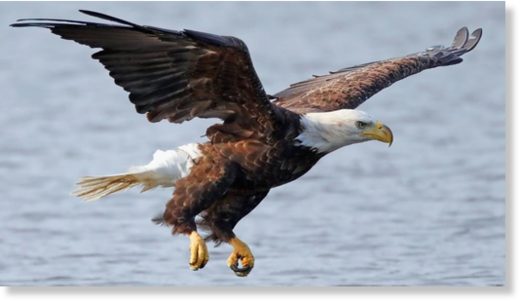 On May 1, the
Toledo Blade
reported that a wind turbine in Bowling Green, Ohio had killed an adult bald eagle. Six days later, the Treasury Department announced that it would
provide another extension of the production tax credit,
the lucrative subsidy that the wind industry has relied on for decades.
The death of the eagle provides a stark reminder of the deadly toll that the wind industry is having on some of America's most iconic wildlife and how that toll will skyrocket if the many proponents of an all-renewable-energy system get their wish. And the extension of the PTC provides a stark reminder of how an influential industry can manipulate the Washington favor factory and in doing so, turn what were supposed to be temporary subsidies into permanent ones worth billions of dollars per year - and even more remarkably, get those subsidies extended without ever getting the money appropriated by Congress.
The eagle was killed at the Wood County Landfill in January. Matt Markey of the Toledo Blade broke the story. Markey reports that two employees of the landfill heard the turbine hit the eagle. Upon hearing the noise, they turned to "witness a large bird tumbling to the frozen ground. What they soon learned was the severed wing of the bird floated in its slower descent and landed about 50 feet away." The employees reported the eagle death to the Ohio Department of Natural Resources, which collected the animal and contacted the US Fish and Wildlife Service. (The four-turbine wind project responsible for the bald eagle's death is 50-percent owned by the city of Bowling Green.

The project provides 1.5 percent of the city's electricity

.)