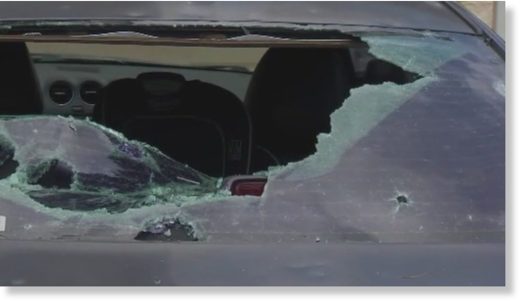 Car windows, like one sedan on Rosedale Boulevard in Georgetown, were shattered by hailstones the size of baseballs. A few blocks away, the entire back window of another car was smashed in. The impact covered a child seat with shards of glass.
The hail didn't make it through the windshield of an SUV owned by a young man by the name of Hunter, but the icy projectiles left behind several cracks. Hunter said he initially had the SUV at a covered parking lot.
"And then part of the storm came by and thought it was all over, so I went and got it, then pulled it back and the next thing you know it's taken this kind of damage, so it's very unfortunate," said Hunter.