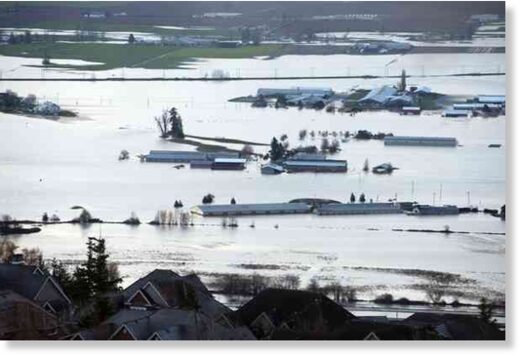 Mountains of wheat and canola are stranded in Canada after storms blocked access to the Port of Vancouver during peak shipping season.
There's no rail access to Canada'a biggest port after days of torrential rain and landslides. About 20 vessels are waiting for deliveries, while a couple hundred thousand tons of grain are stuck in transit, according to Quorum, a company that monitors Canada's grain transportation system.
It's so bad that some exporters may even be forced to declare force majeure to avoid penalties as they won't be able to make deliveries on time, said Wade Sobkowich, executive director of the Western Grain Elevator Association.