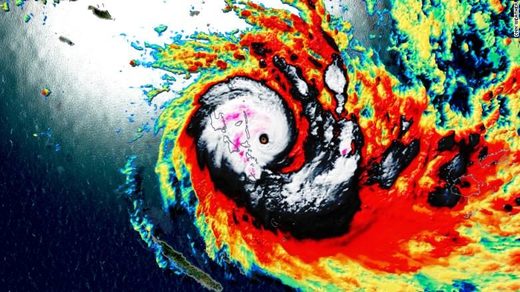 In Vanuatu, homes have been destroyed and livelihoods ruined by Tropical Cyclone Harold, which passed through the country's northern islands as a category-five system, wreaking devastation.
The total scale of the destruction is not yet clear as main communication lines to the hardest hit islands of the archipelago nation have been severed.
But pictures from Espiritu Santo and Malo Islands show villages reduced to ruins by the storm, which reportedly carried 235km/h winds, overnight.
Save The Children, which has staff in Santo and the capital Port Vila, believe the eye of the monster system travelled directly over Luganville, the country's second biggest settlement, with 17,000 people.