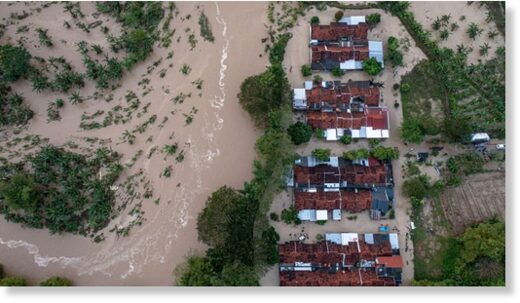 Disaster authorities in Indonesia report at least 2 people have died after flash floods in Central Java Province on the island of Java. Flooding has also affected parts of Banten Province over the last few days.
Central Java Province
Flooding struck in Tembalang District, Semarang City, on 06 January 2023 after heavy rain caused an embankment along the Pengkol River to break, folding a housing complex. Semarang City Regional Disaster Management Agency (BPBD) said teams worked diligently to rescue one person from a flooded house. Unfortunately, the victim sustained injuries and passed away, authorities said.
A total of 147 residents were affected by the floods, which have since receded but left behind large amounts of debris, garbage and mud carried by the currents.