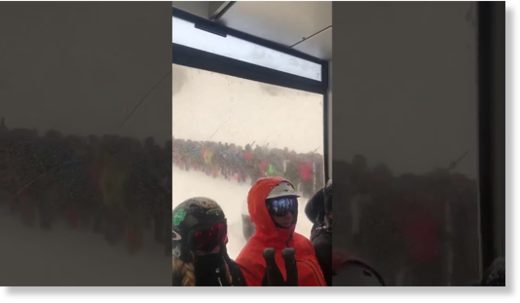 No friends on powder days, they say. But there are plenty of strangers.
As of 5 a.m. Friday, Vail Mountain had seen 17 inches in 24 hours. By the end of the day, that number was up to 31 inches, according to Greg Johnson, vice president of mountain operations at Vail Mountain.

Some parts of the mountain saw up to 36 inches

.
"This is a truly historic storm," Johnson said.
"The snow hasn't let up all day, so we're expecting great conditions throughout the weekend and into next week."