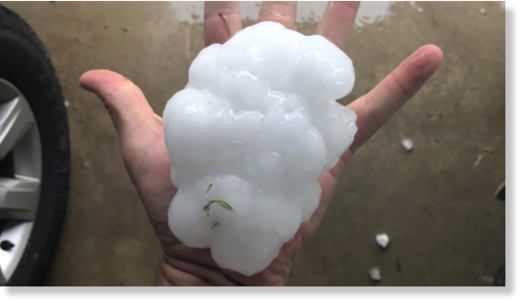 Giant hailstones have fallen north of Mackay in Queensland, damaging vehicles and structures.
The hail storm hit the Bloomsbury and Yalboroo areas on Tuesday afternoon, with locals reporting cricket ball sized stones and larger.
"That's some big ice falling down ... I'm gonna have some dints in the car after this" said one man in video he took after being caught in the storm at Yalboroo.
The State Emergency Service has responded to at least one call for assistance in Yalboroo.
The incident was part of a series of severe weather events hitting Queensland on Tuesday.