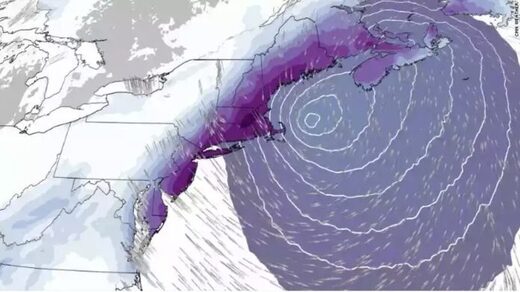 A still-developing winter storm is set to become a major nor'easter that will bombard New England with heavy snow and blizzard conditions this weekend.
Winter storm watches were issued for portions of eastern Massachusetts, eastern Connecticut and Rhode Island on Wednesday in anticipation of some of the worst conditions from the storm.
The watches will go into effect at 12 a.m. on Saturday. Areas farther south in the mid-Atlantic will not escape the storm as several inches of snow and major travel disruptions are expected.
"The area that we think will be hit the hardest and will be at risk for closures will be central and eastern Long Island to New England," AccuWeather Chief On-Air Meteorologist Bernie Rayno said.