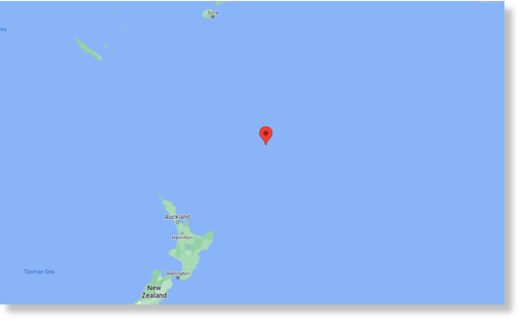 A powerful 7.0-magnitude earthquake has struck the Pacific Ocean near the Kermadec Islands, far north of New Zealand's mainland, seismologists say. Small tsunami waves were observed at a nearby island.
The earthquake, which struck at 1:56 p.m. local time on Thursday, was centered about 195 kilometers (121 miles) southeast of Raoul Island, the largest of the Kermadec Islands, or 1,125 kilometers (700 miles) northeast of Auckland.
The U.S. Geological Survey said the earthquake had a preliminary magnitude of 7.0, down from 7.1 in an earlier assessment. It struck about 22 kilometers (14 miles) below the seabed, making it a shallow earthquake.
Tsunami alerts - which were initially issued for the Kermadec Islands, Fiji, New Zealand and Tonga - were canceled when it was determined there was no longer a threat.