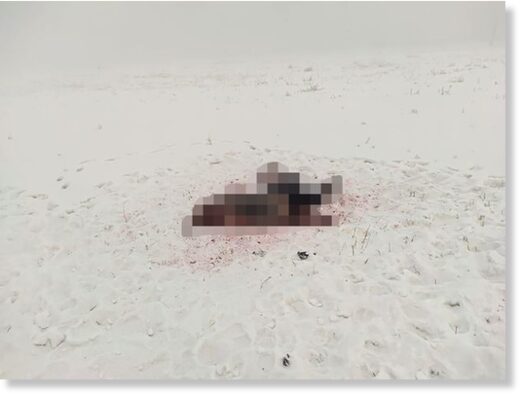 A chemistry professor has been mauled to death in a horrific attack by a rampaging pack of stray dogs.
A shocking picture shows the mauled body of Dr Sardana Sleptsova, 53, lying on the snow in the Russian city of Yakutsk, while video footage shows how she was overcome by the hungry mongrels.
The dreadful attack took place near the city's horse racing stadium and Arctic State Agro-Technological University in extreme weather conditions that reached as low as -48C.
The chemistry professor - a polymer nanocomposites expert at the North-Eastern Federal University - had been lying dead in the snow for several hours when her body was found by a student named Semyon Alexeev.
According to reports, he was also attacked by the same pack of violent strays, in what is not the first attack on pedestrians in the area.