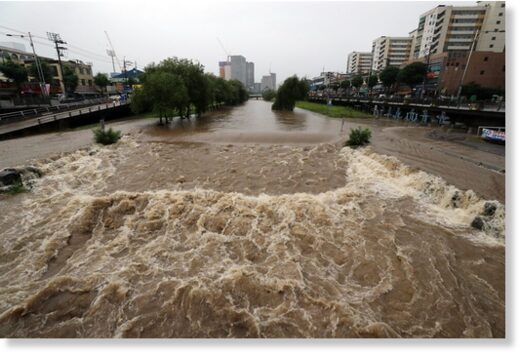 Heavy rain has been causing deaths and property damage in southern parts of the country, especially in South Jeolla Province, since Monday evening.
While heavy rain alerts have already been issued in the southern regions, more rain is forecast there throughout the week, raising concerns over more damage.
More than 500 millimeters of rainfall has fallen in some parts of South Jeolla Province and South Gyeongsang Province since Monday night, inundating houses and farmland.
A woman in her 60s was swept away by water near her house in Haenam, South Jeolla Province, and was found dead, according to the Central Disaster and Safety Countermeasures Headquarters, which suspected that she had drowned.