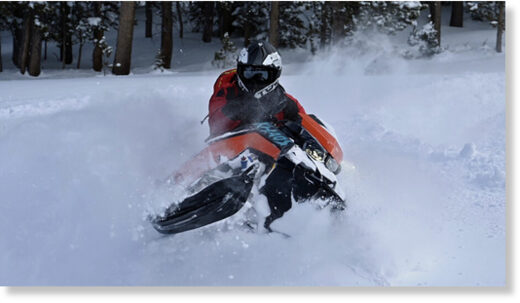 Fresh powder is a coveted commodity in the snowmobiling business, and riders in the Snowy Range are over their heads in the bounty of recent storms.
"We're hearing reports of up to 7 feet of powder up near the top of the range

," Hunter Wright, director of operations at Albany Lodge, told Cowboy State Daily on Monday.
"It's gotten so deep in places, people are even getting stuck out on the flats,
"
he said, adding that 4-5 feet of powder has been reported across most of the Snowy Range's extensive snowmobiling network.