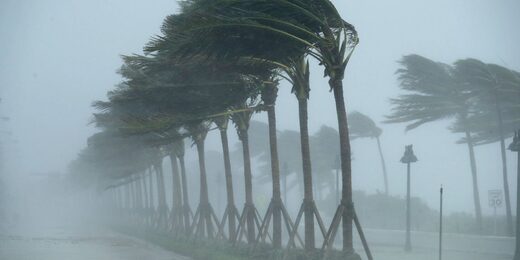 The 2022 North Atlantic hurricane season is drawing to a close, and all the
evidence shows it is below average in the number of storms and overall ferocity.
Unsurprisingly, the climate catastrophists have again been proved wrong in their forecasts.
In May, the U.K. Met Office
said the season
was "most likely" to be above average. "What is interesting this year is that the forecasts issued by many different agencies are all indicating an above-average season. As they are all pointing in the same direction, this gives us a higher degree of confidence," noted Julian Heming, said to be the Met Office's expert on tropical cyclones.
The Met Office forecast 18 named tropical storms and four major hurricanes. According to data collected by tropical scientist Phil Klotzbach of Colorado State University and quoted by Professor Roger Pielke, in 2022 there were 14 tropical storms and two major hurricanes. In an
article headed
"The 2022 Seasonal Hurricane Forecast Bust", Prof. Pielke references the work of the Barcelona Supercomputing Centre that collected work from 29 organisations, "which allows a detailed analysis of just how wrong the community was in 2022". Of the 19 organisations that issued forecasts last spring, 17 of them predicted an above-average frequency of 'named storms'. By early summer, all 19 of these forecasts predicted an above-average season. Yet, according to Pielke, on most metrics the hurricane season was below average.
It's only a climate model forecast, it might be said. But of course, in a political world where the weather is catastrophised on a daily basis, these predictions play an important part in promoting the command-and-control Net Zero agenda.