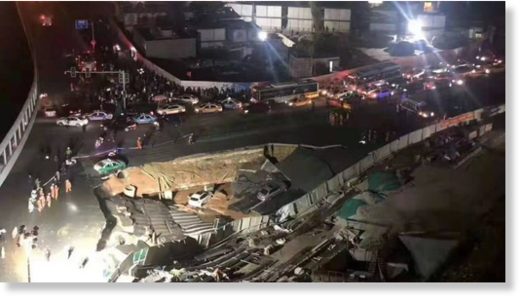 Another week, another mega sinkhole opening up over a subway line under construction in China.
Dashcam video posted onto Chinese social media on Thursday night shows the moment that several cars were swallowed up when a road in the Fujian city of Xiamen suddenly collapsed. Footage and photos from the scene show a number of vehicles at the bottom of the giant hole.
The collapsed occurred amid construction on the city's metro system, which opened in 2017, above the intersection of lines 1 and 2.