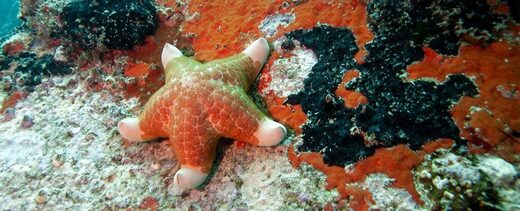 In 2013, the lives of millions of sea stars were mysteriously extinguished. Limbs that were once strong, probing arms searching for sustenance, shrivelled and tore themselves away from the rest of their bodies and melted into a sickly goo.
"There were arms everywhere," ecologist Drew Harvell
told
The Atlantic
's Ed Yong last year. "It looked like a blast zone."
The dismal remains of
these animals, who are usually capable of regenerating their own limbs
, were strewn along the entire West Coast of North America,
in one of the
largest mass wildlife mortality events ever recorded
. Over 20 species of sea stars were perishing.
In some areas, sunflower star (
Pycnopodia helianthoides
) populations dropped by an average of around
90 percent in weeks
, a loss that saw this once common and abundant species vanish from most of its range in just a few years.