Earth Changes
All About Lapland
YouTube
Thu, 06 May 2021 11:36 UTC
---
---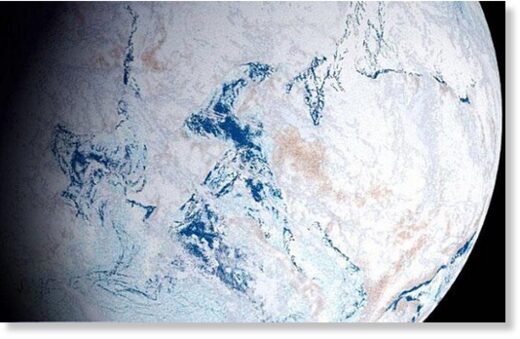 Experienced data analyst, 10-year Wall Street veteran, and self-proclaimed "Mrs. Smarty Pants,"
Zoe Phin of phzoe.com
crunches the data on GLOBAL SNOWFALL and reveals a surprising trend (surprising to the alarmists, at least).
Zoe was curious to know what the global snowfall trend was in this era of "extreme global warming."
"Luckily," she writes, "NASA covertly provides us with all the necessary data to figure this out."
Zoe downloaded all available monthly images from 1980 to 2020 (inclusive), such as the one shown here:
---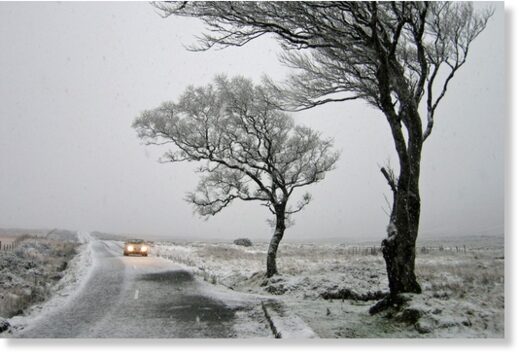 According to Irish Meteorological Service's monthly report (issued May 5, 2021), Ireland just suffered a historically cold month of April.
Dominating high-pressure systems set up to the west or northwest of Ireland, reads the
report
, which brought brutal polar air masses over the country, leading to below average temperatures.
The cold was intense.
Across the country, ALL weather stations logged a mean air temperatures that was either at or below their Long-Term Average (LTA) for the month; in fact, only one station matched their LTA - see Newport in the chart below:
---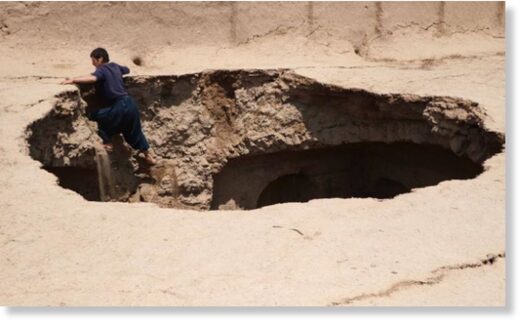 The death toll due to flash floods in Afghanistan reached 56 Thursday with 30 people still missing, officials said.
Around 1,000 houses got damaged in days of heavy rains and flash floods across the war-ravaged country.
Tamim Azimi, a disaster management ministry spokesperson, told EFE that 56 people were confirmed dead.
"Twenty-five more are injured and another 30 missing in rains and flash floods," Azimi said.
Women and children are among the victims of the floods.
---
Susanne Rust
L A Times
Thu, 06 May 2021 09:20 UTC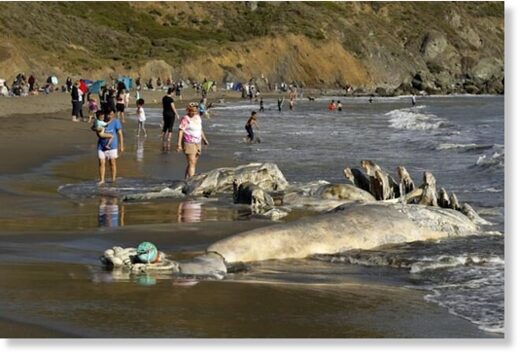 Three more gray whales have washed up dead in the San Francisco Bay,
adding to the fatal beachings
of five others in the region over the last month, including a 46-foot fin whale, scientists from the Marine Mammal Center and the California Academy of Sciences said Thursday.
In 2019, the U.S. National Oceanic and Atmospheric Administration announced it was going to investigate an unusually high number of gray whales found dead along the North American west coast. The investigation is continuing.
Although the number of dead whales may seem alarming, the numbers are actually lower than they have been the last two years, said Michael Milstein, an NOAA spokesman.
---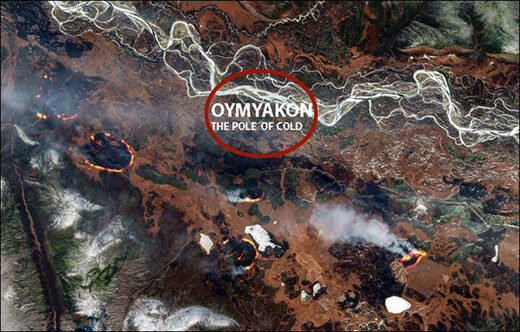 Could burning ground in an area as extremely cold as Oymyakon be caused by zombie fires?
The air temperature in the Oymyakon district of Yakutia is still negative at nights, with daytime just about climbing over 1C.
Snow is beginning to melt, but rivers are still locked in ice for at least a couple weeks more - which is completely normal for Oymyakon, the coldest permanently inhabited settlement on Earth.
What is abnormal is the sight of a dozen wildfires burning a short distance north and south from this famous Pole of Cold
.
The first was registered as unusually early as 29 April by the settlement of Teryut, a short distance north from Oymyakon.
Sentinel-2 satellite caught sight of frozen Indigirka River, snow-covered mountains, and ominous dark-orange dots scattered along the valleys.
The second set of fires was recorded south of Oymyakon and even closer by distance (within 20km, or 12 milds) on 1 May.
Last summer was one of the worst in the history of Yakutia for the number of wildfires, with many registered above the Arctic circle.
---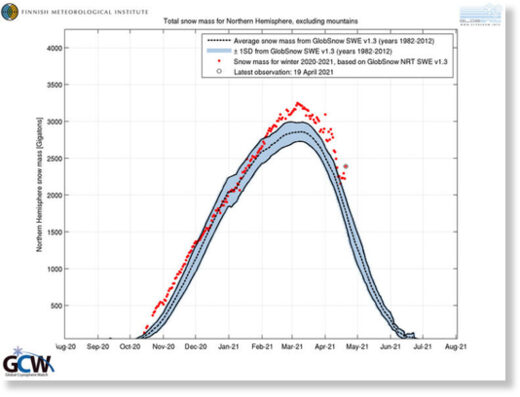 Interesting how this can happen during a period of 'global warming,' isn't it? You don't suppose we're being played do you?
Northern Hemisphere snow mass is an historic 700 gigatons above average. (A gigaton is one billion tons, so that means it's an historic 700 billion tons above average.)
Image from the Finnish Meteorological Institute, date 19 April 2021.
Thanks to Oly for this
link
.
---
Richard Davies
Floodlist
Thu, 06 May 2021 10:29 UTC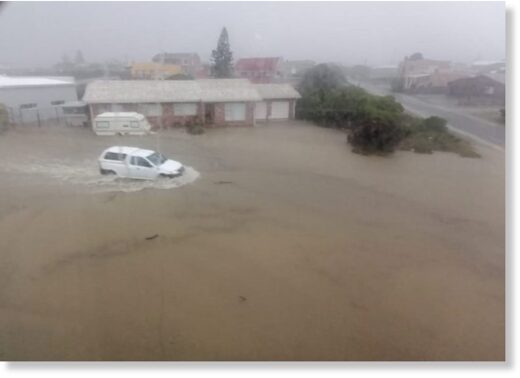 A heavy storm in the Western Cape, South Africa, caused flooding in some parts of the province from 05 May 2021.
Areas of Overberg district have suffered some of the worst of the flooding. Around 90 mm of rain fell in Cape Agulhas in 24 hours to 06 May 2021, while 122 mm fell in Struisbaai during the same period.
Several people were evacuated from their homes in Cape Agulhas municipality of the district. One person was reported missing at Stormsvlei, where several people had to be rescued from flooded homes and vehicles. Other rescues were carried out in Riviersonderend.
---
Richard Davies
Floodlist
Thu, 06 May 2021 10:11 UTC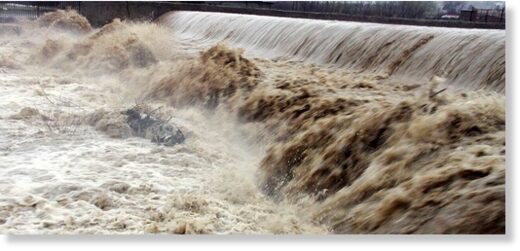 At least 10 people have died and 1 is still missing after flash floods in Iran. Fatalities were reported in the central and eastern Yazd, Kerman and South Khorasan provinces.
Iranian Red Crescent (IRC) reported on 05 May 2021 that heavy rains and flooding had affected 14 provinces since the start of May.
Affected provinces include Isfahan, Yazd, Semnan, South Khorasan, Khorasan Razavi, North Khorasan, East Azerbaijan, Kerman, Sistan and Baluchestan, Khuzestan, Kohgiluyeh and Boyer-Ahmad, Mazandaran, Khuzestan and Tehran.
Over the last few days IRC has provided emergency services to 1,818 people. Red Crescent teams also recovered 37 vehicles from flooded routes and pumped water from 146 houses. Furthermore, 208 people were displaced from damaged homes and provided shelter by IRC.
---