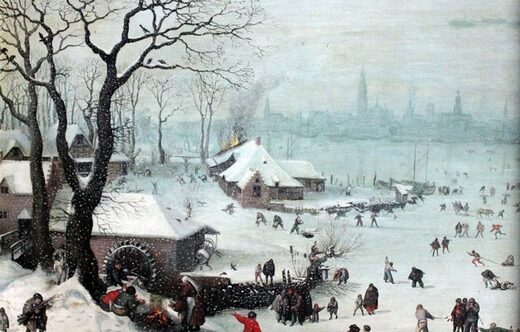 Following its coldest APRIL since 1922, England is now on for its coldest MAY since record-keeping began some 362 years ago-since the Maunder Minimum (1645-1715)!
Back in 1659, England was still processing the death of Richard Cromwell, who, after the execution of King Charles I, had ruled the Commonwealth of England for 5 years. The year 1659 is also the start date of the
Central England Temperature (CET)
dataset, which has proved an invaluable resource for meteorologists and climate scientists alike. Astonishingly, what the dataset reveals in 2021, in this time of supposed "catastrophic global heating," is that England is on for its coldest May in more than three and a half centuries
(at least).
Even more astonishingly, note that 1659 falls within the early-stages of the Maunder Minimum (1645-1715)
-a period of reduced global temperatures correlating with historically low solar activity during which the Sun was often devoid of sunspots for years and even decades at a time.
Therefore, what the English are experiencing this May eclipses the extreme lows documented during the last full-blown Grand Solar Minimum.
"Snow in May,"
reports
the BBC.
"Lake District skiers 'giddy' in unseasonal weather," continues the headline.