This year is on track to be the world's second warmest on record, experts warned yesterday.
The heavy flooding here this week and the heatwave in Greece may herald even greater disruptions from global warming, they said.
Their comments came as the European Commission advised leaders to 'adapt or die' in the face of climate change.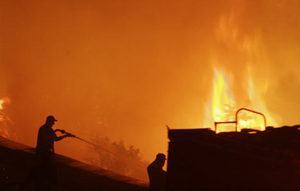 ©Unk
Firefighters in Greece tackle forest fires caused by extremely hot and dry conditions.