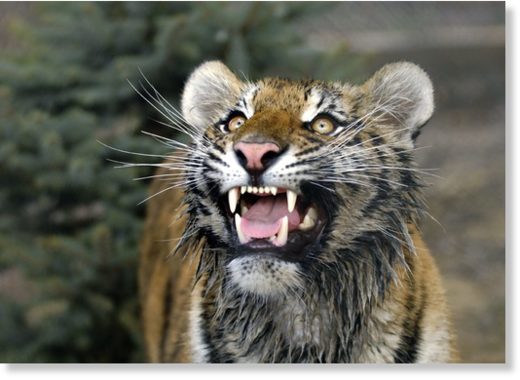 Royal Bengal tiger strayed into Tezpur town in Assam on Tuesday and
attacked scores of people injuring two of them.
The video of the incident has gone viral on social media.
The incident that took place on the outskirts of the Tezpur town has caused panic in the area. The tiger is still said to be out in the open.
As the news about the tiger attack broke out, forest officials rushed to the spot to control the situation. Officials suspect the big cat may have strayed out of the Kaziranga National Park or Nameri National Park and Forest Reserve.