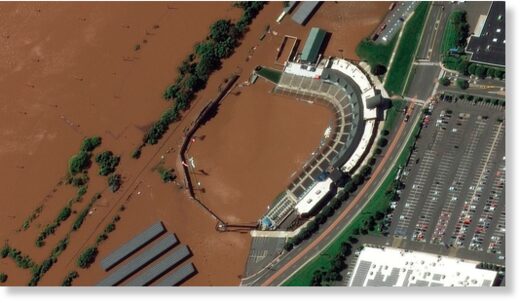 Ida was the fifth-most powerful storm to hit the US when it reached Louisiana on Sunday as a category four hurricane, bringing maximum sustained winds of 150mph and causing tens of billions of dollars in damage.
Most of the confirmed deaths have been in New Jersey and New York.
At least 64 people have died in the US after the country's northeastern states were battered by record-breaking rainfall brought by Storm Ida.
The deaths include at least four people who died from carbon monoxide poisoning in Louisiana, two dead in Mississippi after torrential rain caused a highway to collapse, and a number of people killed after their cars were swept away by floods - one of them a Connecticut state trooper.
According to state figures tracked by NBC News, there have been: