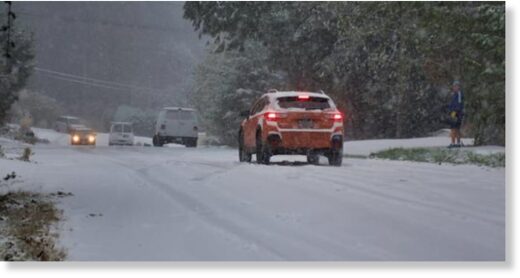 More than 30,000 people on B.C.'s South Coast were without power while a bridge connecting parts of Metro Vancouver was closed Tuesday night as snow continued to hit the region.
B.C. Hydro issued a notice advising residents on Hornby Island and Denman Island to prepare to be without power until Wednesday morning, as ferry cancellations means crews cannot get over to make repairs.
"We plan to have crews take the first available ferry in the morning," B.C. Hydro says on its website.
In an interview with CBC, spokesperson Mora Scott said most of the outages seem to be due to snow weighing down trees, and ultimately, taking out power lines.