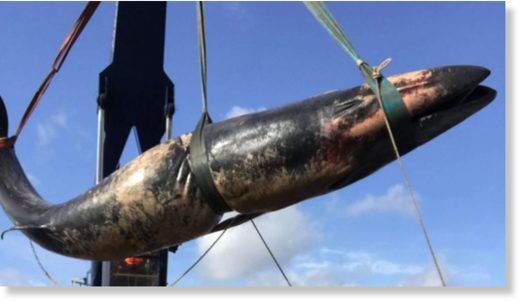 A dead whale has been pulled from the Thames, days after a humpback was struck by a boat in the same river.
The whale's carcass was recovered from the water near Town Pier in Gravesend at about 10am today.
It was spotted floating in the water by members of the public.
A Port of London Authority (PLA) patrol boat was sent out to retrieve the whale and tow it back to the port.
A spokesperson for PLA said the whale had to be towed "very gently" so it would remain in one piece and could be examined by scientists at the Zoological Society of London for a post-mortem.