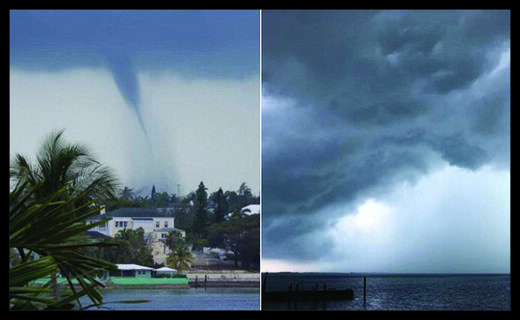 TORNADIC waterspouts were sighted across New Providence and other parts of The Bahamas yesterday.
Department of Meteorology duty forecaster Sonovia Sears confirmed sightings of the freaky weather and explained what caused it.
"We did have some waterspouts that occurred at various points around New Providence along with some Family Islands according to footage that we have seen," she said.
"That was due to a frontal boundary that was across our area that is sluggishly making its way southward of New Providence. That is what was actually giving that weather in combination with some level moisture. That is what gave rise to what we had.