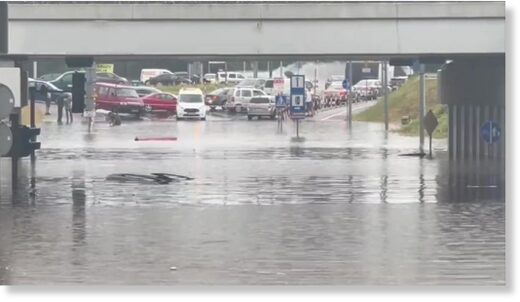 A series of storms brought flash flooding to parts of Poland, Czechia, Germany and Italy from 20 to 22 June 2021. The city of Poznan in western Poland was among the hardest hit areas, where buildings including a hospital were damaged.
Previously storms in northern and eastern France caused flash flooding in Marne, Somme and Oise departments, where one person was reported missing in the city of Beauvais.
Poland
On 22 June stormy weather affected several areas of Poland, including the cities of Warsaw, Krakow and Poznan.
The State Fire Service carried out 1,685 interventions in response to storm damage in Wielkopolska (545), Małopolska (366), Mazovia (291), Kuyavian-Pomeranian (150) and Lodzkie (115). No injuries or casualties were reported.
Government Security Center said storms left
23,134 people were without without electricity
mostly in the following Mazowieckie.