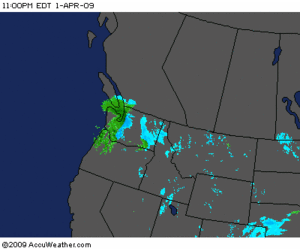 Storms with paralyzing snow will continue to roll in off the Pacific Ocean, through the Northwest and Rockies and onto the Plains through the weekend. The new storms will continue to impact travel and shipping as a result.
One storm has already cleared the Northwest and is pushing through Colorado and the central Plains tonight. The storm can bring up to half a foot of travel snarling snow along Interstate 70 in portions of western and northern Kansas and much of Colorado.
Gusty cross winds in the southern and central Plains and Rockies associated with the storm can create tricky handling and a challenge to inexperienced drivers of small cars and 18-wheelers.