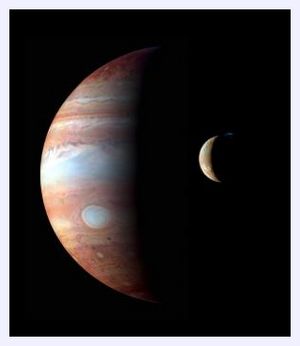 Boulder, Colorado, -- An eerie, greenish nighttime glow in the sky known as the zodiacal cloud comes from comets, not asteroids, U.S. planetary scientists say.
The pancake-shaped glow, seen along the same plane as the orbit of the planets, was first explained by astrologer Joshua Childrey in 1661 as sunlight scattered in Earth's direction by asteroid dust particles in the solar system.
The source of the dust, which has particles 1 to 300 micrometers in diameter, was long debated.
But more than 85 percent of the dust actually comes from Jupiter family comets, David Nesvorny and Peter Jenniskens argue in a paper published in the peer-reviewed
Astrophysical Journal.