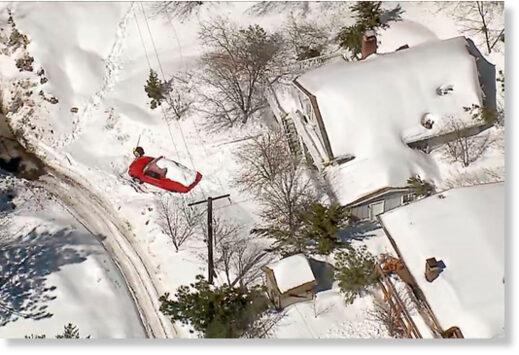 As mountain communities in Southern California gradually emerge from piles of snow, officials are starting the difficult task of assessing the damage and the number of people who have died.
At least four people were found dead in their homes in the Big Bear area of San Bernardino County,
the first one on March 2, said Shannon Dicus, the county sheriff and coroner, on Wednesday.
But the total number of dead could climb.
Sheriff Dicus said that at least 11 people had died in the region since Feb. 23
, including those who were receiving care at Bear Valley Community Hospital. How many of those deaths are directly related to the snowstorms, however, is unclear because his office has not provided more information on the circumstances involved and is still reviewing the cases.
Sheriff Dicus's office so far has only attributed to the storm the death of a 39-year-old woman who was killed in a hit-and-run traffic collision on Feb. 26.