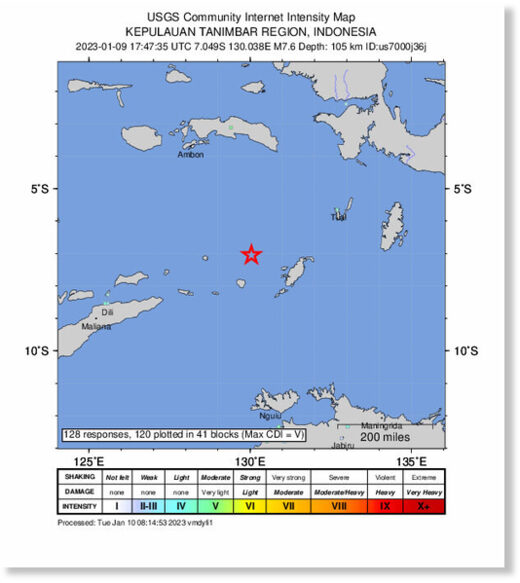 Indonesia was rattled by a 7.6-magnitude deep-sea earthquake that damaged village buildings in the lightly populated island chain of Tanimbar earlier today, prompting panicked residents to flee their homes.
Two school buildings and at least 15 homes were damaged in the Tanimbar islands, said Indonesia disaster agency officials, with one person injured.
"Local residents felt strong tremors for three to five seconds. There was panic when the quake shook so the residents left their houses," Abdul Muhari, a spokesperson of the National Disaster Mitigation Agency, said in a statement, citing the local agency.
The quake struck at a depth of 130km at 2.47am local time in the Banda Sea, near the Tanimbar islands in Maluku province having a total population of 127,000 people, according to 2021 data. While a tsunami warning was put in place by local authorities, it was lifted after about three hours at 5.43am.