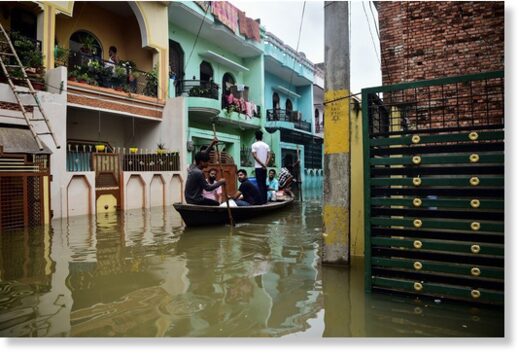 The Disaster Management Division (DMD) in India reported on 11 August that flooding has affected over 250,000 people in the eastern state of Bihar over the last few days. Seven rivers in the state, including the Ganges, are above the danger mark in 15 locations.
DMD reported 252,000 people affected across 125 villages in 5 districts, as of 10 August. The situation has worsened after further heavy rainfall over recent days, with more expected.
As of 11 August, rivers were above the danger mark in the districts of Vaishali, Katihar, Muzaffarpur, Patna, Bhagalpur, Buxar, Jehanabad, Khagaria and Gopalganj.
Nitish Kumar, Chief Minister of Bihar, carried out an aerial survey of the flood-affected areas on 11 August 2021 and instructed officials to further step up relief and rescue operation in 12 affected districts.