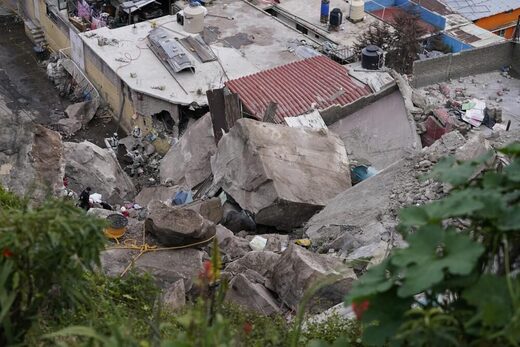 A section of mountain on the outskirts of Mexico City gave way Friday, plunging rocks the size of small homes
onto a densely populated neighborhood
and leaving at least one person dead and 10 others missing.
Firefighters scaled a three-story pile of rocks that appeared to be resting on houses in Tlalnepantla, which is part of Mexico state. The state surrounds the capital on three sides.
As rescuers climbed the immense pile of debris, they occasionally raised their fists in the air, the familiar signal for silence to listen for people trapped below. Firefighters and volunteers formed bucket brigades to pass 5-gallon containers of smaller debris away as they excavated.