Geologists in the Yukon want to find out what caused a massive landslide last week that made one of Canada's tallest mountains a little smaller.
A piece of Mount Steele, the country's fifth-highest peak, suddenly broke away sometime last week, thundering onto the glacier below.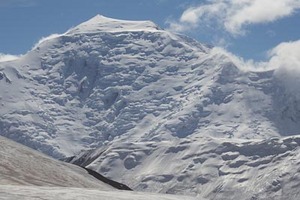 ©Eric DeGiuli
Mount Steele - North Face
Yukon government geologist Panya Lipovsky, who heard of the slide from researchers who witnessed it, said it may have been the single largest landslide in living memory in the territory.