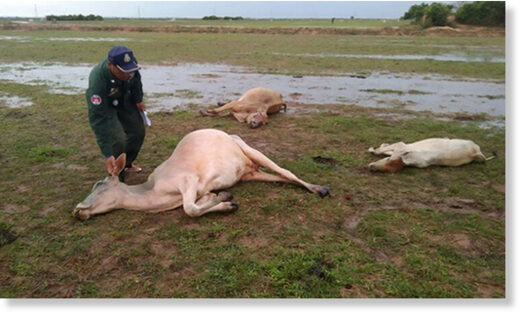 A torrential downpour accompanied by lightning killed a boy and injured four others in three different locations of Puok district in Siem Reap province on Sunday.
Four cows grazing in a field also perished when lightning struck three villages in Puok district at around 3.30pm on Sunday.
Tep Pomsen, Puok district police chief, said on Monday that the deceased and the four injured men were ploughing and seeding a paddy field in Muk Pen village in Puok district when the tragic incident happened.
The deceased was identified as Penh Vannchara, 13, while the injured were identified as Keo Rotha, 17, Vath Mithona, 33, Pich Sambath, 41, and Han Hay, 19. All of them belong to the same village except Rocha, all were severely injured.