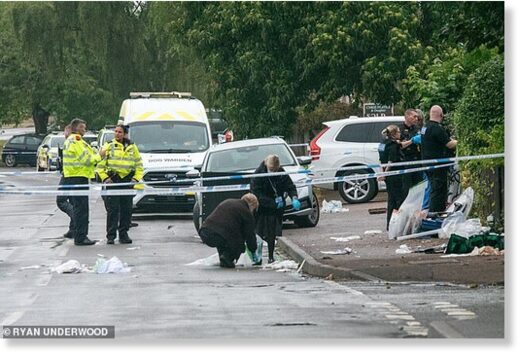 A man has died after being savagely mauled by two 'dangerously out-of-control' dogs in outside a nearby primary school.
The horror attack took place in the village of Stonnall, near Walsall, Staffordshire, yesterday afternoon as children were leaving St Peter's Primary Academy.
An air ambulance, paramedics and officers, including armed police, were called to Main Street shortly before 3.15pm on Thursday.
St Peter's was placed into lockdown 'for safety reasons', with officers stopping pupils from leaving while they dealt with the incident.
Courageous Good Samaritans tried to help the man as he was savaged by the two animals, managing to contain one of the hounds, with the second dragged to its owner's flat where it was restrained.