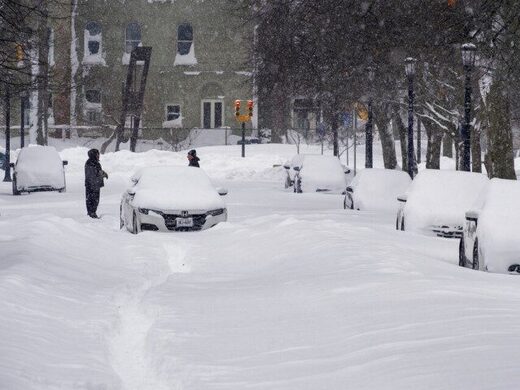 The winter storm ravaging most of the United States during the Christmas holidays has claimed at least 27 lives in western New York and at least 57 nationwide, officials estimated Monday.
Erie County, N.Y., Executive Mark Poloncarz announced at a Monday news conference that 12 additional deaths had been caused by the historic blizzard, bringing the area's death toll to 25 — most occurring in the city of Buffalo.
One death was reported in neighboring Niagara County of a man who died from apparent carbon monoxide poisoning attributed to the storm, the
Buffalo News
reported.
The new deaths bring the number of total deaths nationwide to at least 57 people, according to a tally by NBC News.
Poloncarz said that "snow is still dropping" and that officials expect another 8 and 12 inches of snow by 1 p.m. on Tuesday.