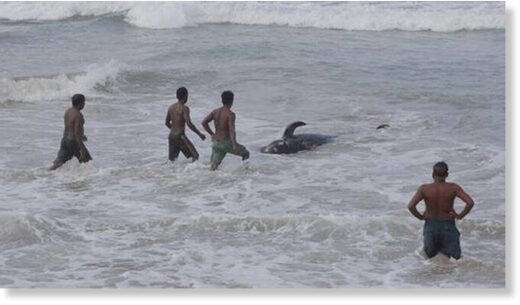 It was as if the whales were "stuck in a treadmill", says marine biologist.
Pooling their manpower and expertise in a joint overnight operation, Sri Lanka's navy, coast guard, local volunteers and conservation experts have rescued nearly 120 stranded whales back into the deep sea.
On Monday afternoon, residents of Panadura — some 25 km south of Colombo on the island's west coast — reported sighting a school of whales by the shore. Within hours the Sri Lankan navy and Coast guard deployed nearly 70 personnel to the spot. "With conservation experts guiding us and many local volunteers helping, the team was able to pull back the whales into the deep waters, using jet skis," Navy spokesman Captain Indika de Silva told
The Hindu.