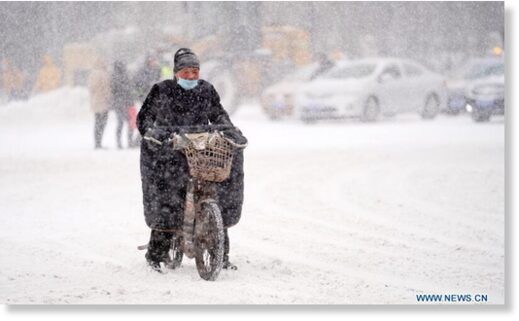 Snowstorms in China's northernmost province of Heilongjiang have grounded more than 100 flights and forced expressways and schools to be closed, local authorities said Thursday.
The province's meteorological center has issued a red alert for heavy snow, the highest in China's weather warning system, and upgraded the emergency response to the second-highest level.
Snowfall of up to 25.8 mm was recorded in cities including Harbin and Mudanjiang,
bringing a blanket of snow 17 cm deep in some places, according to the center.
Educational authorities in Harbin, the provincial capital of Heilongjiang, said primary and middle schools and kindergartens in the city would be closed on Thursday due to heavy snowfall.